2023.09.20
Notice of Establishment of Istanbul Branch in Turkey
On September 20, 2023, Kawakin Core-Tech Co., Ltd. held an opening ceremony for its Istanbul Branch, which was established to begin operations in Turkey. With the establishment of the Istanbul Branch, Kawakin Core-Tech will provide total solutions for seismic isolation and vibration control in Turkey.
●Kawakin Core-Tech Co., Ltd. Istanbul Branch
Küçükbakkalköy Mah., Kocasinan Cad., Selvili Sok. No: 4
Canan Business Kat: 6 No:42
Ataşehir, İstanbul, Türkiye
At the opening ceremony, President and CEO Shinkichi Suzuki of Kawakin Core-Tech and Kawakin Holdings, gave a speech and introduced our many years of experience in earthquake-resistant technology.
Through our U.S. subsidiary Dynamic Isolation Systems, Inc. (DIS), we are involved in important projects in Turkey. We have been actively involved in providing seismic isolation systems for buildings and bridges, as well as casting components for the Second Bosphorus Bridge. Currently, we are actively engaged in joint research with Istanbul Technical University.
In 2024, Japan and Turkey will celebrate the 100th anniversary of the establishment of diplomatic relations. We hope to further deepen the ties between the two countries.
The start of operations in Istanbul will be October 29, 2023.
For further details, please contact us.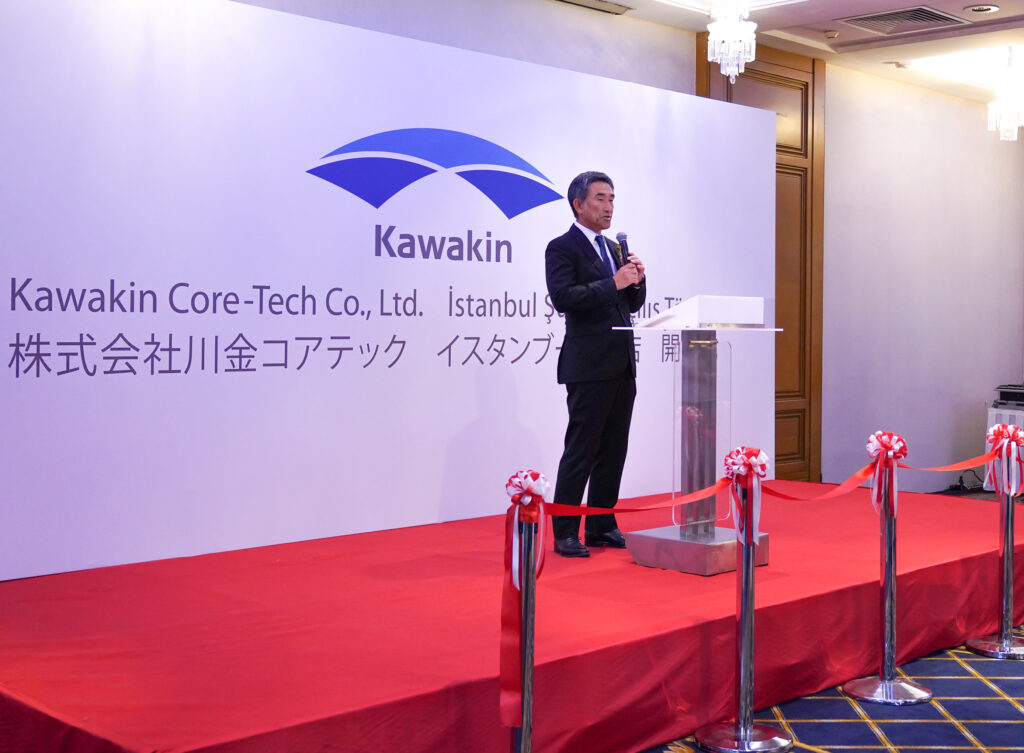 ---
Kawakin Core -Tech Co.,Ltd
TEL :048-259-1117
MAIL:info@kawakinkk.co.jp
---